New Years Special: Xela – Lago Atitlán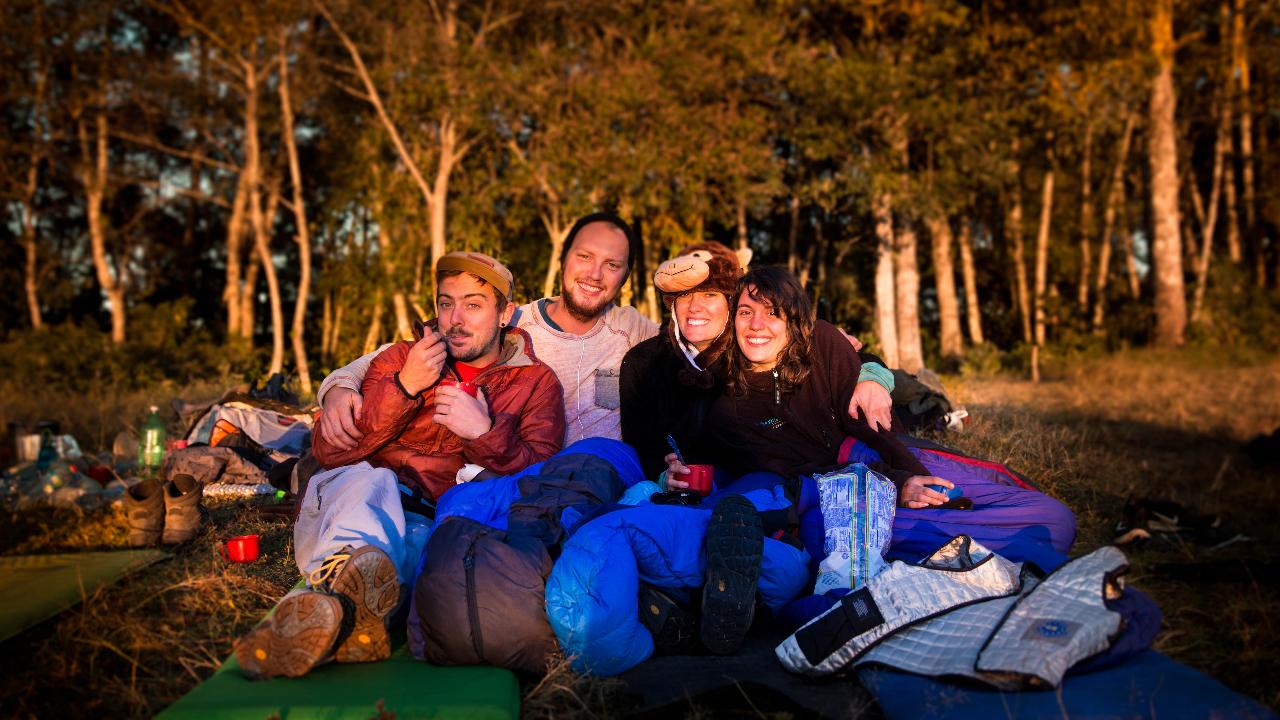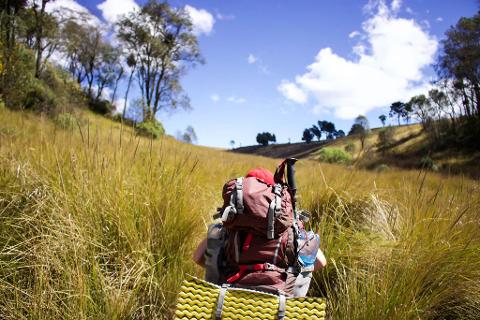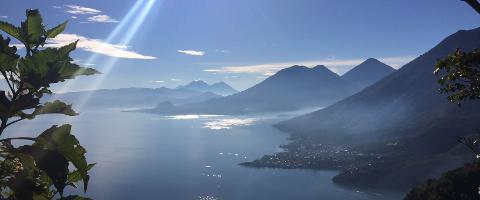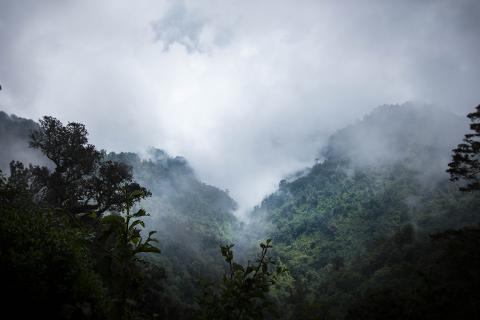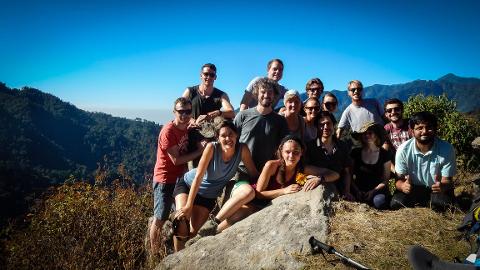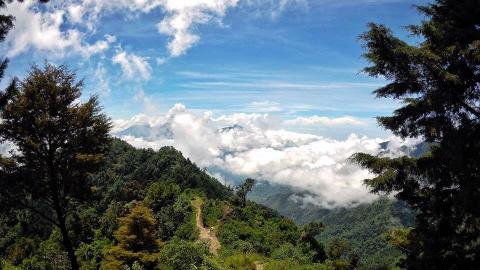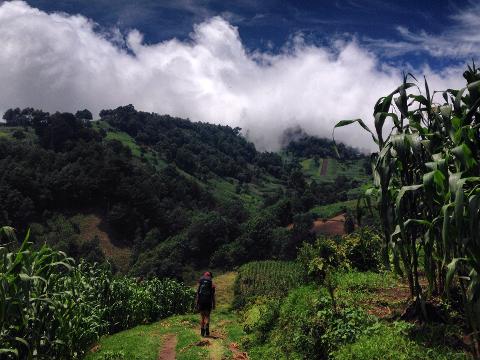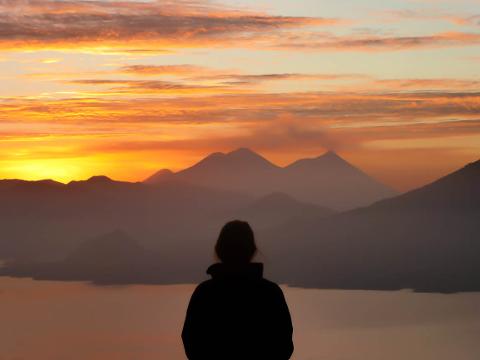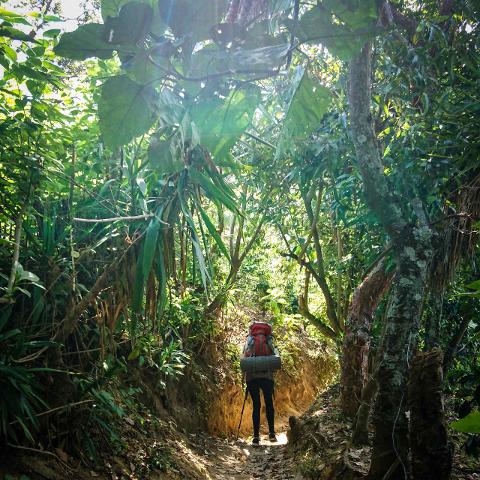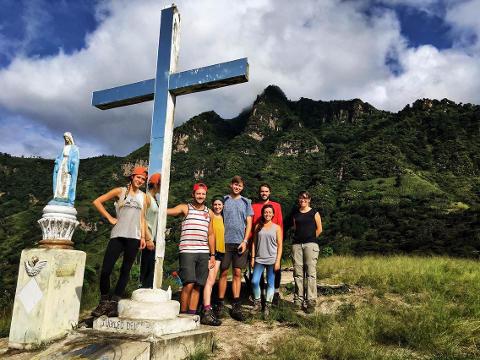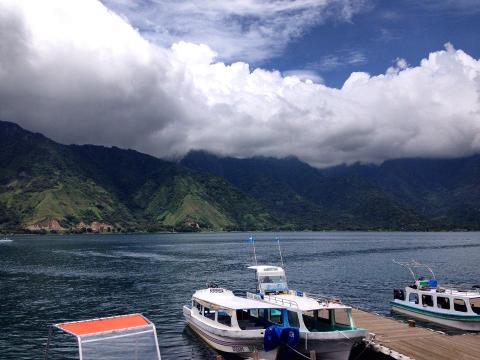 Duration: 3 Days (approx.)
Location: Xela
Quick facts
Difficulty: 7/10
Average backpack weight: 10 kg
Maximum elevation: 3050m
Total trek distance 42 km
Summary
Hike your way for three days through cloud forests, corn fields, coffee plantations, and small pueblos to watch an incredible last sunrise of 2019 over the famous Lago de Atitlán. Along the way, spend an evening with Guatemalan families in their pueblo with the chance to use a temazcal — the traditional Maya sauna — and relax by a fire with all your new friends. On the third day, after an early wake up and take a short walk to where we'll watch the sun rise over the Lake whilst eating breakfast at the mirador. Once the sun is up, we descend through coffee groves into San Juan La Laguna where you can enjoy a cup of coffee at the La Voz Coffee Cooperative. From there, we'll take a pickup to San Pedro where we'll swim, eat lunch, and await our bags at the waterside restaurant El Fondeadero before heading into town to ring in the New Year with all our new friends!
We strongly recommend booking your New Years Eve accommodation in advance!
Please note that all treks must be booked by 11am the day prior to the departure to avoid a 50Q late fee. Please note that any additions with late fee after 11am are by guide discretion and you are not guaranteed a space after this time.
**There is a mandatory pre-trek meeting at 6:00pm the evening prior to the trek leaving where you will meet your guides and fellow trekkers, borrow any gear you may need to borrow, receive communal gear, etc.**



DEPARTURE LOCATION
Xela (Casa Argentina hostel)
DEPARTURE TIME
Every Tuesday and Saturday, with mandatory pre-trek meetings the evenings prior at 6:00pm
ARRIVAL LOCATION
Restaurante El Fondeadero (San Pedro La Laguna)
ARRIVAL TIME
12:00pm (Bags from Xela dropped off between 1 and 3pm)
WHAT TO WEAR
hiking shoes, hiking clothes, fresh (warm) changes of clothes for night time, fleece, rain jacket, sleeping bag (0 deg or lower), sleeping mat, backpack (40-50L), sunscreen, swimsuit and towel
* If you need to borrow any hiking gear, we have them here for you included in the price
WHAT'S INCLUDED
3 breakfasts, 3 lunches, 2 dinners, snacks, filtered water, transportation, guides, gear, and lodging (2 nights of stay).
WHAT'S NOT
Bag drop to the Lake (if you want luggage sent to San Pedro, it is Q100 extra per person for the first bag). Additional Alcohol, Ice Cream in Ice Cream Village (Day 2) and Coffee at La Voz.
ITINERARY
Day 1
~6:15am — meet at the Quetzaltrekkers office for breakfast *NOTE: Your guides will give you the exact time at the mandatory pre-trip meeting the evening prior at 6:00pm.
7:30am — 25 minute walk to La Rotunda bus depot, 25 minute bus ride to Xecam
8:30am — start walking uphill, climb out of the Xela valley
10:30am — make it to Alaska, our highest point during the hike (3050m)
11:30am — begin our descent from Pacural into the cloud forest
1:30pm — lunch
5:00pm — arrive in Antigua Santa Catarina Ixtahuacan
5:30pm — temazcal
6:30pm — dinner
Day 2
7:00am — breakfast at a comedor
8:00am — walk out of Santa Catarina
10:00am — Record Hill
11:30am — Ice cream village!
1:30pm — lunch
2:30pm — begin the stream crossings
4:10pm — the corn field of death
5:00pm — arrive in Xiprian
6:00pm — dinner at Don Pedro's
7:00pm — camp fire!
Day 3
4:30am — start walking to the mirador
5:45am — arrive at mirador, eat breakfast, watch the last sunrise of 2019 over Lago Atitlán
8:30am — descend through a coffee plantation
10:00am — arrive in San Juan La Laguna, stop at La Voz Coffee Cooperative for a fresh cup of coffee
11:00am — take a pickup to El Fondeadero, a restaurant on the water in downtown San Pedro
11:20am — arrive in San Pedro, eat lunch, hang out, swim
2-3:00pm — bags arrive, goodbyes are said, trip ends