Volcán Tajumulco (2 Days)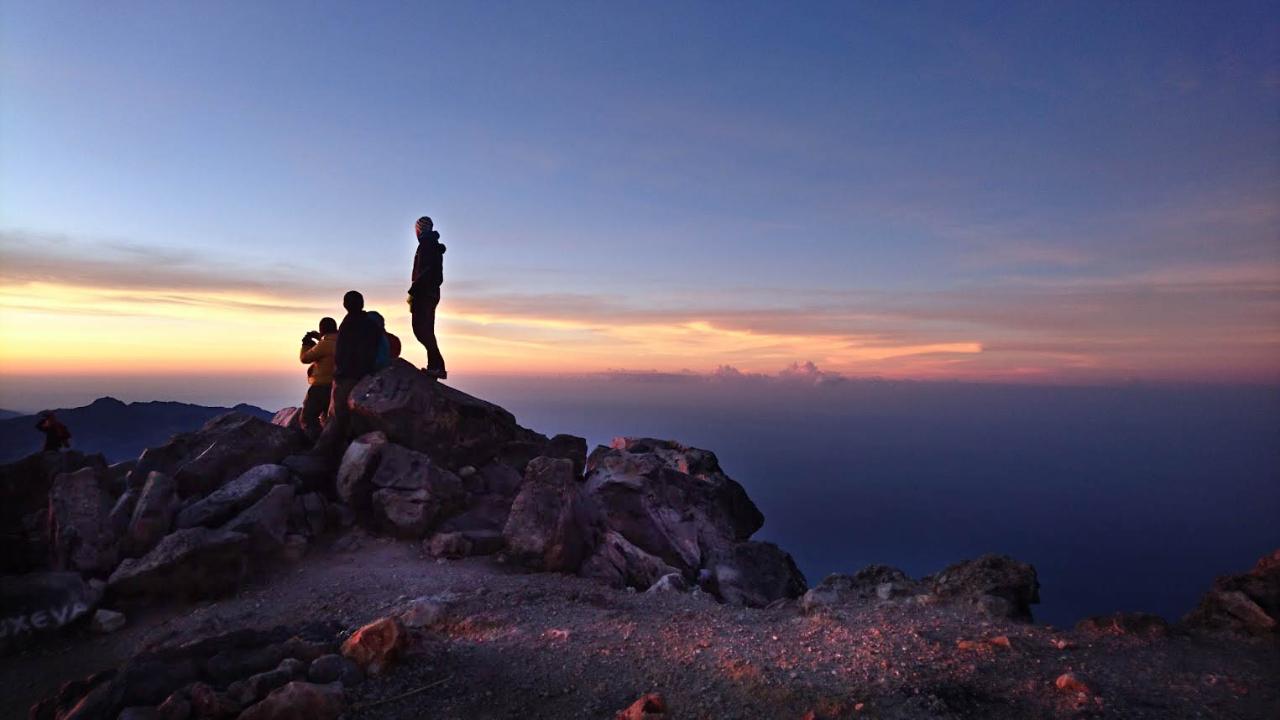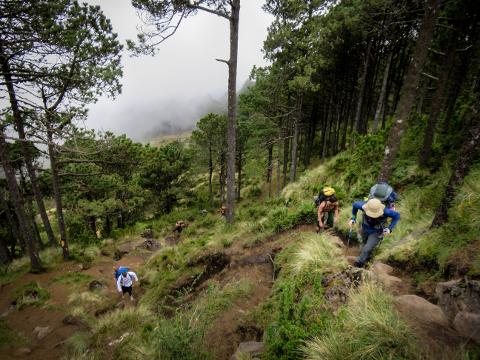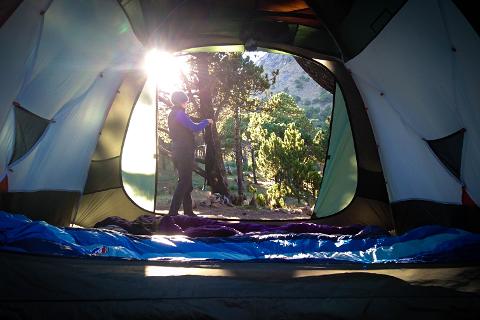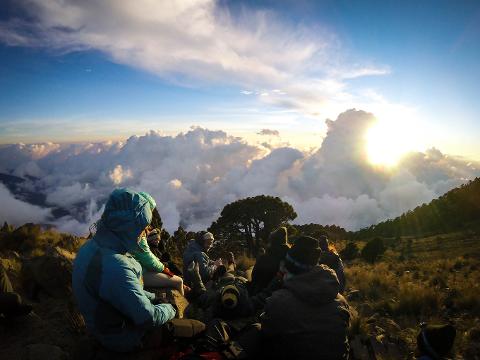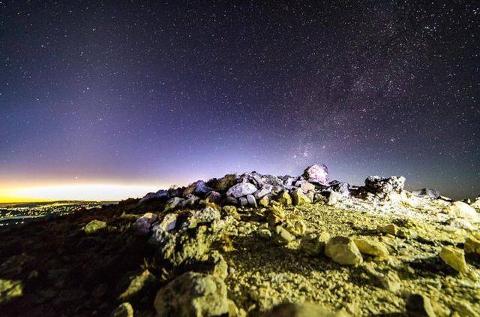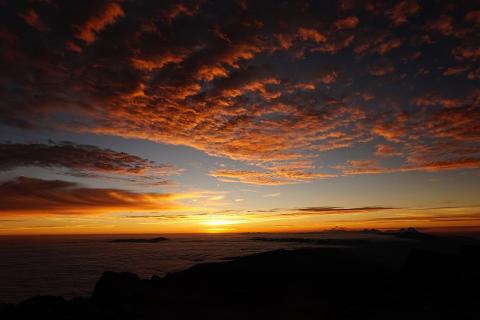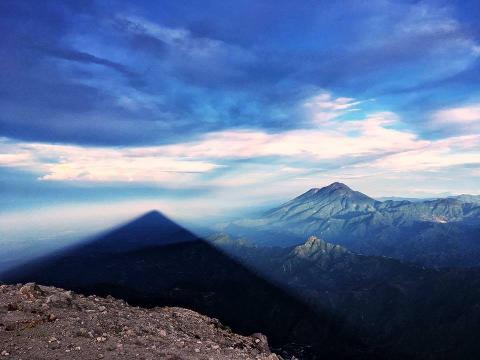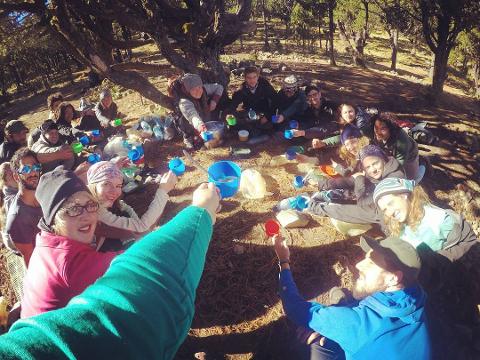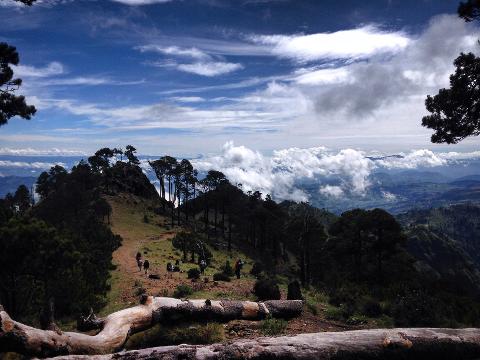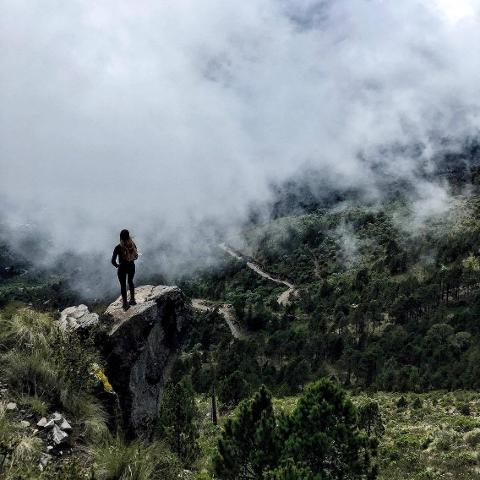 Duration: 2 Days
Location: Xela
Join us on our 2 day trek to the highest point in Central America: Volcan Tajumulco! Standing at 4,220 meters tall, Tajumulco means, "above the clouds" in the local Mayan language. After a strenuous trek through montane pine forests to our base camp, this giant of the Guatemalan Highlands offers views galore. We'll enjoy lunch and dinner at camp (seasonal weather permitting, we may even watch the sunset) before going to bed early in preparation for the climax of our trip. We will awake in the earliest hours of Day 2 to begin our final ascent to the summit under the cover of dark. There, we will watch the night sky turn to dawn as the sun rises over the volcanic line of Guatemala. To see all that the summit has to offer, we will circumnavigate the volcano's dormant crater during our descent to capture views of surrounding mountain ranges, nearby Mexico, and the Pacific Coast. At the basecamp, we will have breakfast and prepare for our final climb down the mountain. We will begin the journey back to Xela after eating a small comedor in the small village at the bottom of the mountain. Although this is a moderately difficult trek, we think the potential rewards to stand above the clouds more than makes the trek worthwhile.
Please note that this trek must be booked with a paid deposit by 11am the day prior to departure. All requests to book made after this time are not guaranteed and will incur a Q50 late fee.

**There is a mandatory pre-trip meeting at 5:00pm the evening prior to the trek's departure. Here, you will meet your guides and fellow trekkers, borrow any gear you may need, receive communal gear, finalize payment, and more.**


QUICK FACTS:
Aver

age backpack weight: 15 - 20 kg*

Maxim

um elevation: 4220 meters

Total trek distance 15 km

Age: 17+ for our public calendar trek. For families and private treks, please

contact us

with questions.
For more information on elevation gain and distances, view the hike's elevation profile in the photos.
*Mules are available to rent for an additional Q550. Please contact us for more information if desired.

DEPARTURE & RETURN LOCATION:
Quetzaltrekkers Office, Xela (Located in the back of Casa Argentina hostel)
DEPARTURE TIME:

5:00 PM mandatory pre-trek meeting the evening prior to trek departure

5:00 AM meeting time the morning of the trek
WHAT'S INCLUDED: 2 breakfasts, 2 lunches, 1 dinner, Trail Snacks, Private Transportation, Guides, Gear
WHAT TO BRING: Hiking Shoes; Hiking Clothes, Many warm layers of clothing*, Rain Jacket and/or Poncho, Sleeping Bag (at least 0C rating); Sleeping Mat; Hiking Backpack (60 - 70L); Sun Protection; Headlamp.
You will also be required to carry 5 liters of water, some communal food item, and a tent piece.

*Temperatures will be at or below freezing (0C/32F) before wind-chill. Please plan a

* We have all hiking gear available to loan (all gear is by donation) at no additional charge. This will all be given at the pre-trek meeting.
FREQUENTLY ASKED QUESTIONS:
Where do we sleep?

We sleep in tents at the base camp (4,000m). Tents are carried by the

What do we carry?

You will be expected to carry everything in the "what to bring" list above, as well as any other personal items you may elect to bring. Mules can be rented for an additional fee.

Can I store luggage in Xela during the h?

Yes, we have a secure, locked room in which you may store your luggage.




I am vegetarian / vegan / lactose intolerant etc..

We accommodate dietary restrictions. All trek food is vegetarian and has vegan ; all restaurants offer meals that meet most dietary requirements. Please fill out the "dietary requirements" section while booking with any information about food allergies or intolerances we should be aware of.

How do I sign up

?

By paying a Q100/person deposit, on this webpage or in our office, before 11:00am the day previous to the trek. The remaining balance is due by cash or card at the pre-trek meeting.
------ VERSION ESPAÑOL ------
QUICK FACTS
Promedio de peso en la mochila: 15-20 Kg.
Máxima altitud alcanzada: 4,220m
Total distancia a recorrer: 15 Km.
Por favor se le informa que requerimos que sea mayor de 17 años para esta caminata.


RESUMEN
Únete a nosotros para esta caminata de 2 días hacia el Volcán Tajumulco el cual con una altitud de 4,222m es el volcán más alto de Centro América. Empezamos nuestro ascenso a una altitud de 3,000m en un pequeño pueblo a la orilla de la carretera llamado Tuichan y de ahí nos llevara cerca de 5 horas para ascender al Campo Base – Más o menos cerca de 1,000m de ascenso y 4Km caminando - No te dejes engañar por lo corto que parezca la distancia ya que la altitud del volcán Tajumulco y el peso de nuestro equipo hará de esta caminata algo dificultosa. La recompensa a esto será unas vistas panorámicas hermosas, enormes arboles de pino con más de 400m de altura, y si lo permite el clima, un hermoso atardecer justamente antes de cenar.
En el Segundo día nos despertaremos de madrugada para presenciar la salida del sol a través de toda la línea volcánica de Guatemala. Esto incluye los volcanes: Acatenango, Agua, Fuego, Atitlán y Santa María visiblemente a la distancia. Con el sol ya puesto en el horizonte, después de tomar fotos y disfrutar de una vista espectacular regresaremos al Campo Base a desayunar para luego levantar campamento. Empezaremos a descender por la montaña y almorzaremos justo antes de viajar de regreso a Xela. Nuestro grupo normalmente está de regreso a Xela más o menos a las 6:00 P.M
Si usted está interesado en ser parte de esta excursión pero está preocupado por el peso del equipo a cargar, le informamos que mulas están disponibles para alquilar a un costo de Q550.00. Cada mula puede llevar 2 mochilas.
Por favor contáctenos para más información.
Por favor tomar nota que todas las camitas tienen que ser agendadas no más tarde de las 11 de la mañana un día antes de la fecha de salida para evitar una penalidad de Q50.00. También tomar nota que cualquier otra penalidad al agendarse después de las 11:00 de la mañana es a la discreción del guía y el agendarse después de esta hora no le garantiza un espacio en el grupo.
**Para este viaje recomendamos el aclimatarse a la altura de Xela al menos 2 días antes de la fecha de la caminata. Habrá una reunión obligatoria previa a la caminata a las 5:00 P.M la tarde antes del día de salida hacia la excursión con los guías y demás compañeros. Se usara este tiempo también para prestar cualquier equipo que necesite, etc. **