Nebaj – Todos Santos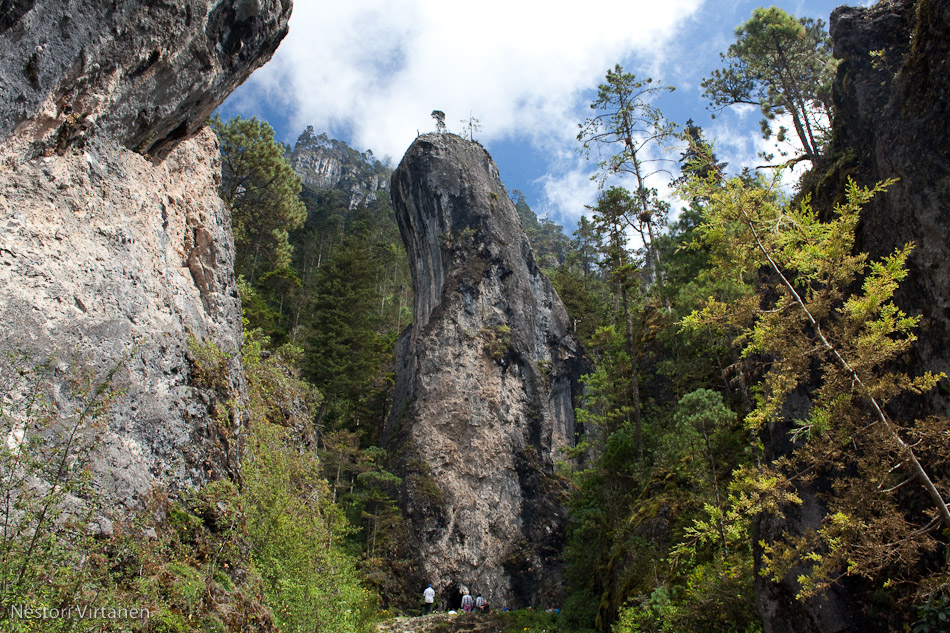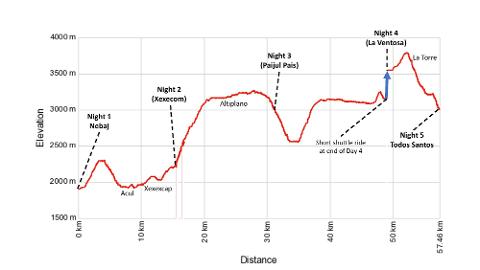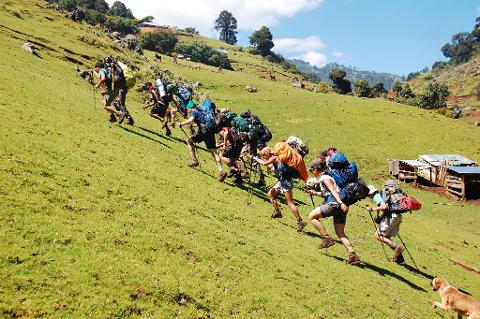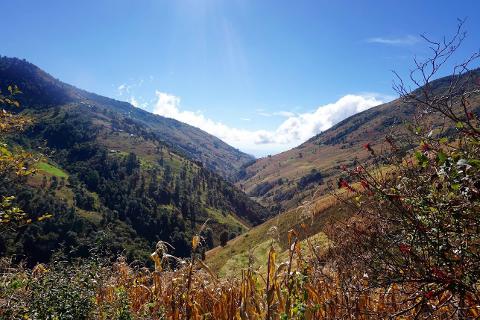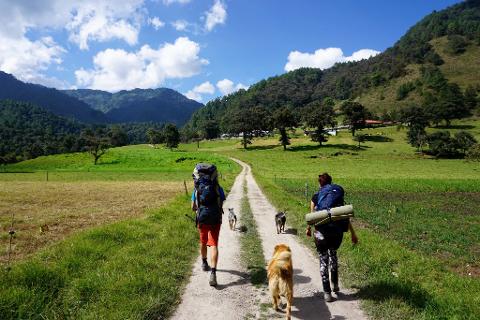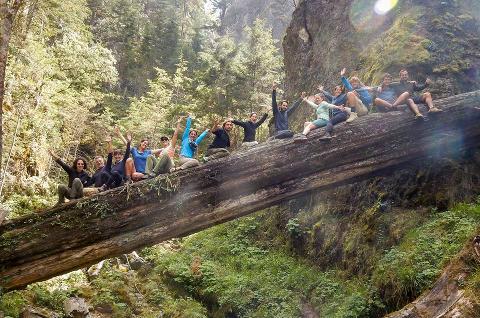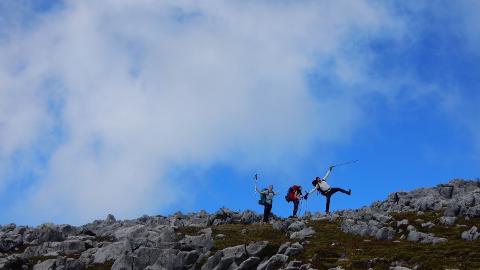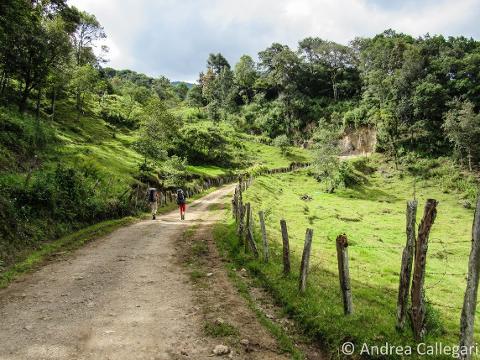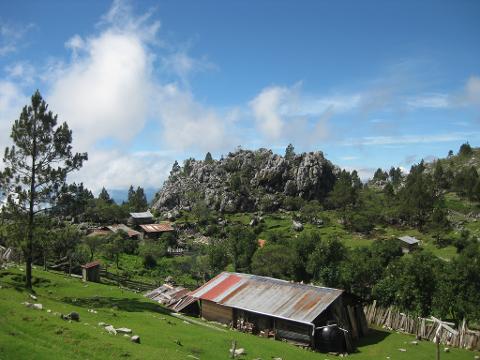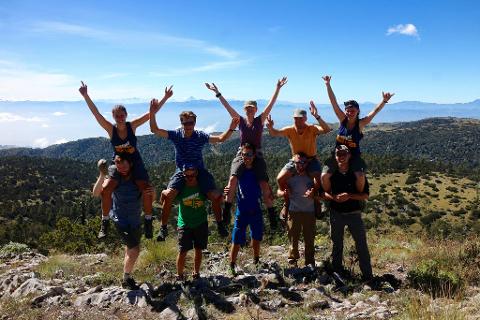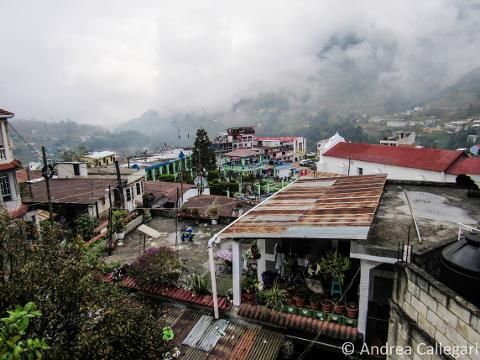 Duration: 6 Days (approx.)
Location: Xela
Quick facts
Average backpack weight: 15 kg
Maximum elevation: 3870m
Total trek distance 60 km
For more information on elevation gain and distance, view the hike's elevation profile in the photos.

Please be advised we have a minimum age requirement of 17+ for our public calendar trek. For families and private treks, please contact us with questions.

Summary
Join us for the incredible 6-day Nebaj to Todos Santos trek! Starting in the 2000-year-old Mayan mountain city of Nebaj, we'll walk through the remote rural villages of the Cuchumatanes mountains, an incredible variety of natural landscapes, staying with local families along the way. On the final day, we ascend to the highest non-volcanic point in Central America, La Torre, which stands at 3870m, before descending into Todos Santos. Perhaps one of the most authentic cities of rural Guatemala, where both the men and women of Todos Santos still wear the traditional traje of their ancestors, making a colorful and distinctive character that you can't find anywhere else! After a night of much needed relaxation, we return to Xela before lunchtime.
Please note that all treks must be booked by 11am the day prior to the departure to avoid a 50Q late fee.
**There is a mandatory pre-trip meeting at 7:00pm the evening prior to the trek leaving where you will meet your guides and fellow trekkers, borrow any gear you may need to borrow, receive communal gear, etc.**
DEPARTURE & RETURN LOCATION
Xela (Casa Argentina hostel)
DEPARTURE TIME
Every other Tuesday, with a mandatory pre-trip meeting the day prior at 7;00pm
RETURN TIME
10am - noon, the following Sunday
WHAT TO WEAR
Hiking shoes, hiking clothes, warm change of clothes, rain gear, backpack (60L), sleeping mat, sleeping bag (0 deg), sunscreen, swimsuit and towel (opt), headlamp
* If you need to borrow any hiking gear, we have it here for you included in the price
WHAT'S INCLUDED
5 breakfasts, 5 lunches, 5 dinners, snacks, 5 nights of lodging (2 hostels and 3 homestays), guides, gear, 2 temascals (traditional Mayan saunas), transport
WHAT'S NOT
alcohol, sunscreen
ITINERARY
Day 1
~7:00am — meet at Quetzaltrekkers office for breakfast *NOTE: Your guides will give you the exact time at the mandatory pre-trip meeting the evening prior at 7:00pm.
8:30am — take bus from Xela to Santa Cruz del Quiché
11:30am — arrive in Santa Cruz, have a snack
12:00pm — take bus from Santa Cruz to Nebaj
2:30pm — arrive at Popi's Hostel in Nebaj
3:00pm — lunch
4:00pm — walk around town
7:00pm — dinner at Popi's
Day 2
7:00am — breakfast at Popi's
8:00am — start walking
11:00am — arrive in the village of Acul, talk about the Civil War
11:45am — stop at Mil Amores cheese farm, admire the views and buy some cheese
1:00pm — stop for lunch
4:00pm — arrive in Xexecom, our destination for the night
4:30pm — use a temascal—a traditional Mayan sauna
6:00pm — eat dinner with a local family
Day 3
4:00am — start walking up the 87 switchbacks
5:30am — switchbacks are done! Watch the sunrise and eat breakfast
8:00am — reach the altiplano, the remote mountain plateau that features striking landscapes and views
12:30pm — lunch
3:30pm — arrive at Don Roberto's house in Pueblo Paujil País for the night
6:00pm — dinner
Day 4
7:00am — breakfast in Paujil País
9:00am — arrive at El Río Pericón for a quick dip
10:00am — leave El Pericón, spend two hours hiking through a valley with incredible views
12:30pm — eat lunch, hike some more
2:30pm — get a bus to La Ventosa
3:30pm — arrive at Don Jeronimo's house in La Ventosa, meet the family
4:30pm — use a temascal
6:00pm — dinner
Day 5
7:00am — eat breakfast in La Ventosa
8:00am — start hiking up towards La Torre
10:00am — reach the top of La Torre, a 250m climb from the beginning of the day
11:00am — begin descent from La Torre, down 1300m
12:30pm — mountainside lunch
2:00pm — reach the edge of Todos Santos
3:30pm — arrive at our final night of lodging, Casa Familiar in downtown Todos Santos
7:00pm — dinner
Day 6
5:00am — take shuttle out of Todos Santos
7:00am — pass through Huehuetenango, have a quick snack
10-11am — arrive in Xela at Quetzaltrekkers office, return gear, say goodbyes